Decorative Concrete Services
Decorative Concrete Experts in Orlando is your premier source for decorative concrete work. If you are looking to take your project to the next level, then contact us today. Our Orlando team specializes in decorative concrete work for Lanais, Driveways, Pool Decks and more. Our residential and commercial services include concrete restoration, spray texture, or stamped concrete. Learn more about each service by choosing one of the links below.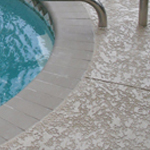 Our spray textures add color and design to an existing concrete structure, adding only about an eighth of an inch to the surface.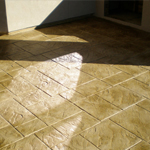 Stamped concrete is the perfect choice for your new pool deck or patio. It combines the textures and colors of nature with the durability that concrete is known for.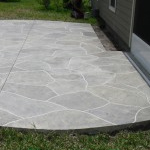 StoneCrete decorative concrete overlays are perfect for both new and existing concrete surfaces. The surface texture can give your concrete the look of natural stone at a fraction of the cost.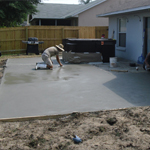 We can also handle concrete removal and replacement. Our background in form work and concrete finishing will ensure that your new concrete sidewalk, driveway, etc. will provide you years of beauty and durability.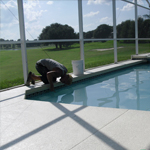 As the Decorative Concrete Experts we specialize in caring for your concrete surfaces and keeping them looking new. Let us brighten up your stained, faded, or worn surface! Your pool deck needs to be resealed every 6-8 years depending on use and exposure to the elements.